Emergency & Specialty Veterinarian Careers
March 22, 2021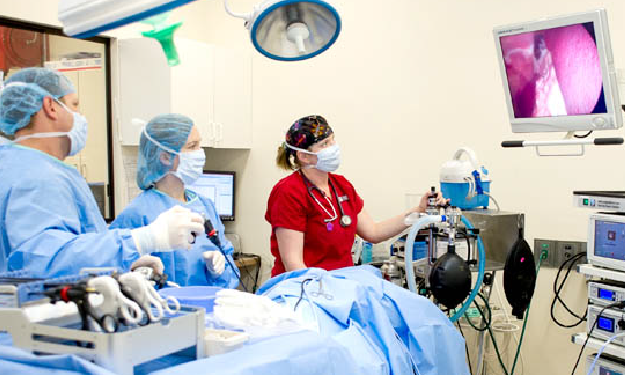 Whether you're considering a career change into ER or specialty medicine, or looking for a more clear career growth path: we have veterinarian job openings from New Hampshire to Hawaii.
New DVM graduates, seasoned practitioners, board certified specialists; no matter where you're starting from, we're excited to have you.
innovative medicine & Collaboration
Our veterinarians aren't just getting patients in & out the door. Our doctors practice high-level medicine but also help identify areas where new diagnostics and treatments can improve care. Each of our 24-hour emergency and specialty hospitals is equipped with diagnostic imaging tools, in-house labs, pharmacies, and access to clinical research trials. You'll deliver solutions that improve outcomes for your patients and patients across the industry.
You will also have the opportunity to collaborate with other specialists in our network who bring experience and knowledge from around the world, with the support of highly skilled technicians and a responsive leadership team behind you. We also collaborate with others in the field, like Lincoln Memorial University (LMU) and ACVIM, to pave the future of vet med.
finding the right fit for you
We offer flexible daytime, overnight, per diem, and part-time shift options for emergency and urgent care doctors. You will challenge yourself with complex yet rewarding, patient cases in a fast-paced environment.
Before accepting a position, you will have the opportunity to visit the hospital in the geographic area of your choice from one of our 23 locations. You will meet the team, shadow doctors, and explore the local surroundings. We want to provide you with all of the information you need in order to make the right choice for you, your family, and your career!
When you join Ethos, you will get:
Modern facilities with the latest technologies.
Yearly continuing education allowance.
Access to VetBloom, our online learning platform.
Opportunity to work with the Clinical Trial Initiative for Ethos.
Access to our team of Veterinary Social Workers.
Access to our comprehensive online library of veterinary journals.
Support in completing board certification.
Online wellness platforms to help our teams reach their health goals.
Full benefits packages, PTO, & more.
Veterinary Students
Our Veterinary Student Externship Program offers an observational opportunity to learn, watch, and rotate through multiple departments. Learn more here.
Land Your Veterinarian Career Today
To search for open veterinarian positions at an Ethos hospital near you, please visit our Find a Job page and search by hospital name, title, keyword, or state.