How To Take Your Pet's Vitals At Home
July 30, 2015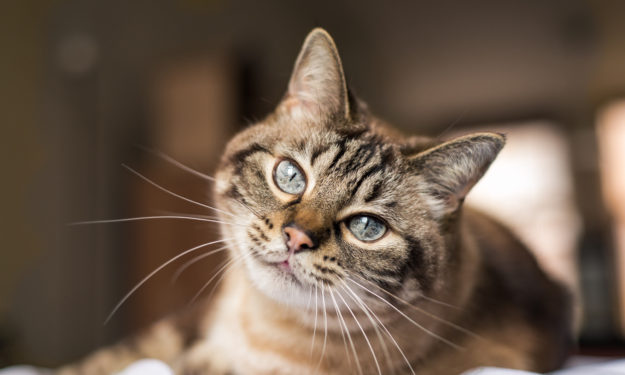 One of the most important parts of being a pet owner is knowing when your dog or cat isn't feeling well and should be seen by a veterinarian.  There are three simple steps in assessing your pet's vital signs.  By practicing taking their vitals at home, you will know what is normal and this will help you decide if they need immediate medical attention.  The three main vital signs you want to monitor are temperature, heart rate and respiratory rate.
Taking Your Pet's Temperature
The most accurate way of assessing your pet's temperature is rectally.  It may seem daunting, but here is a step by step explanation that will guide you through the process.
Using a digital thermometer purchased at your local pharmacy, apply a little lubricant to the probe (such as K-Y jelly or Vaseline).
Gently lift your dog or cat's tail and slowly insert the probe about 1/4″ to 1/2″.  It is helpful to have another person distracting your pet by treats or affection.  A cat may be a little more difficult and require more restraint (wrapping them in a towel can be helpful).
The thermometer should beep when finished.
A normal body temperature for a dog and cat is anywhere from 99 to 102.4 degrees Fahrenheit.  If your pet is too rowdy or upset during this process, you can stop and move on to the next vital sign.
Pulse and/or Heart Rate
To determine your pet's heart rate, put your hands to their chest and count the beats that you feel for 15 seconds.  Multiply this number by 4 and you will get their heartbeats per minute.
Normal resting heart rates:
Cats- between 120 and 160 per minute
Small dogs- between 100 and 140 per minute
Big dogs- between 60 to 100 beats per minute
If you can't feel the beats in your pet's chest, you can try taking their pulse instead.  This is done by putting your fingers on the inside of their hind legs, near where the leg meets the body.  If you press gently at this juncture, you should be able to feel the pulse of the femoral artery.
Respiratory Rate
Finally, you can take your pet's respiratory rate by counting the breaths in one minute.  Resting, healthy cats and dogs should take 10 to 40 breaths per minute.  If your pet seems to have any difficulty breathing (increased effort when they are taking a breath), please make an appointment with your veterinarian to have your pet examined as soon as possible.
Trends in your pet's vital sign values are almost as important as the numbers themselves.  It would be helpful if you occasionally took your pet's vital signs at home and kept them recorded in a log.  This way you can know if anything is abnormal and have this valuable information available to your veterinarian.  These simple steps will help you to be a proactive advocate for your pet's health!
---
Written by Dr. Sheila Bennett